Who is Mark Zuckerberg? The story of Facebook!
Mark Zuckerberg became known worldwide because of the success of his social network: Facebook. Despite having a certain reputation and having one of the most successful and valuable brands today, it may be that few really know its history.
Considered a great entrepreneur, especially for those working in the area of internet and technology, Zuckerberg can be seen as an example for young entrepreneurs d branch.
But after all, who is Mark Zuckerberg? How did he become rich and known worldwide? Does he only own Facebook? Check out the article and find the answer to these questions!
Who Is Mark Zuckerberg?
Mark Zuckerberg is known for being the CEO and one of the founders of Facebook, which is currently the largest social network on the planet. In addition, the businessman acquired Instagram and WhatsApp, two very popular media worldwide.
According to Forbes 2020 data, Mark Zuckerberg has a fortune estimated at $107, 6 billion. Thus, he can be considered the seventh largest billionaire in the world today. Check out now a little about Mark Zuckerberg and his biography.
Personal Life
Mark Elliot Zuckerberg was born in May 1984 in White Plains, New York, United States. He is the son of a psychiatrist and a dentist. He was the only son boy and had three sisters.
During his school life, he attended Ardsley High School, where he excelled in classical art and culture. When he studied at Phillips Exeter Academy, he won several student awards in astronomy, physics and mathematics.
Mark also had a knack for languages. He learned to read and write in classical languages, like Latin, ancient Greek and Hebrew, and French.
Still in high school, Zuckerberg began working with the programs. His father even taught him basic programming and years later, he hired a private tutor for Mark to learn software development.
At that time, everyone considered him a prodigy in this area. So much so that, while still in high school, he completed a postgraduate degree in the field. Zuckerberg always liked to create computer programs, having developed some games and communication software.
Zuckerberg is also a lover of classical poetry and was well known for reciting lines from epic poems. It was during college that he met his current wife, Priscilla Chan.
The entrepreneur has always worked with programming and has worked in companies in the field, such as Intelligent Media Group, where he created a music player that used artificial intelligence to learn the user's listening habits.
Microsoft and AOL tried to buy this creation, then called Synapse Media Player. They also wanted to hire Zuckerberg. However, he declined the invitations and enrolled at Harvard.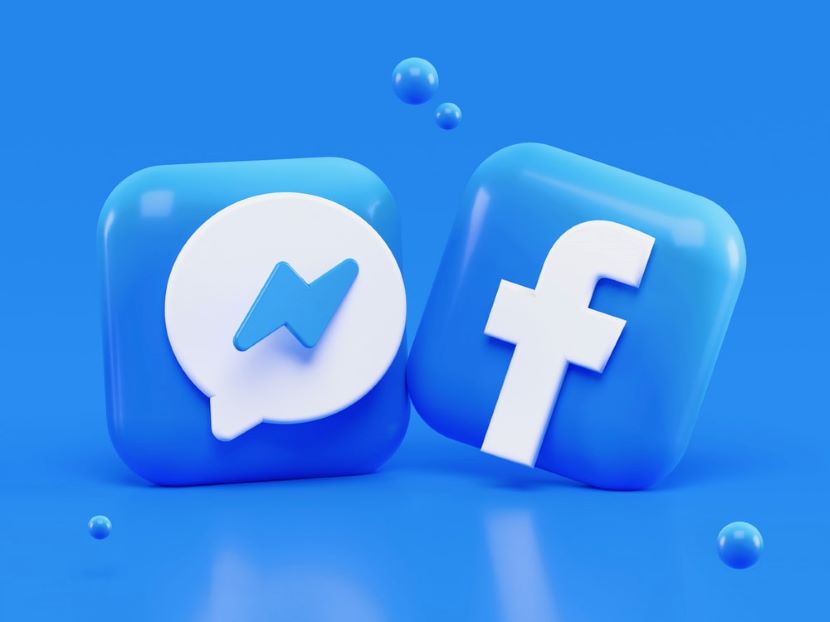 Emergence of Facebook
Mark entered Harvard to graduate in Psychology and Computer Science. It was during his academic life that Facebook was developed.
At that time, there was a need to create a program to facilitate communication between students and for the university to pass information on to all students.
So Mark decided to develop his own website for that purpose. So he and some friends started thinking about a project. Among those planning the idea was the Brazilian Eduardo Saverin.
In 2004, the network, initially called Thefacebook, went live. After it was released, Mark started to invite friends to sign up and refer others.
At that time, the site was very different from the social network that is accessed today. It was much simpler and did not have certain tools, such as feed news.
It was just an online place for the user to enter personal information and connect with other Harvard students. In other words, in order to be part of it, it was essential to be a university student, as access was made by an e-mail address that students received from the educational institution.
Although simple, the network quickly became popular. The success made the creators of Thefacebook seek more help to improve the project. Thus, other colleagues were called, who are also considered founders of Facebook.
When Did Facebook Become a World- Renowned Social Network?
Just two months after launch, the founders decided to open enrollment for students from other universities. The network grew even more and this caused Zuckerberg to interrupt his studies to dedicate himself to the business.
Zuckerberg moved to Palo Alto, California with its partners and hire a house for the office. It was then that they decided to take the company name, passing the call will just Facebook.
Therefore become an open network for all, Facebook has first to admit students access from other countries, young high school students in the the United States and employees of large organizations such as Apple and Microsoft.
Then in 2006, two and a half years after the founding, Facebook was finally open for all people of the world who have a valid email and had more over 13 years old.
In a short time, the growth in the number of users was surprising. As of July 2010, there were around 500 million active profiles. It was in 2012 that the social network reached 1 billion users, doubling the amount in 2017.
What Else Did Mark Zuckerberg Do?
Facebook has become a worldwide phenomenon. After that, the entrepreneur and investor began to increase their influence in the world of social media. In 2012, it bought Instagram for $1 billion. In 2014, WhatsApp was acquired for US$19 billion.
In addition to these significant purchases, the multinational acquired the analysis company Onavo for US$120 million, among several other acquisitions.
In 2018, Facebook was the fifth most valuable company in the United States. Furthermore, it is one of the companies with the highest market value in the world.
In addition to being an entrepreneur, Zuckerberg is also an adept at philanthropy. In 2010, he became one of the signatories of The Giving Pledge, created by Bill Gates and Warren Buffett.
Mark Zuckerberg is an entrepreneur who goes to great lengths to make his company stronger and more influential. For this reason – and despite some controversies related to its business, it ends up becoming a reference for many entrepreneurs.